Surgical Solutions Network
20 Wynford Dr Suite 103B
Toronto, ON M3C 1J4
Phone: (866) 857-6069
Monday, Tuesday, Wednesday,Thursday, Friday: 7 a.m.–5 p.m.

Mississauga, ON
SmartShape Weight Loss Centre
1599 Hurontario Street, Suite 302
Mississauga, ON, L5G 4S1

Toll Free:

(888) 278-7952

Phone:

(905) 278-8000

Hours of Operation:

Monday–Friday: 9:00am–5:00pm
Saturday–Sunday: Closed
Get Directions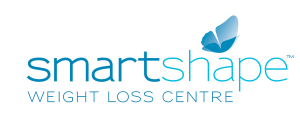 SmartShape™ Weight Loss Centre's facility in Mississauga is entirely focused on weight loss procedures. We have helped thousands of Canadians improve their quality of life through modern weight loss procedures and is one of the only bariatric clinics in Canada offering a complete range of surgical options.
Our multi-disciplinary team of professionals has specialized in providing Canadians with high-quality care and ongoing support since 2005. We have built an unsurpassed reputation for consistently delivering proven weight loss solutions. We pride ourselves in providing all bariatric patients with 5-years of dedicated post-op care from our esteemed clinical team of registered nurses, dietitians, and bariatric surgeons. Post-op care is delivered through our Mississauga office, while surgical care is provided at Surgical Solutions Network's accredited Toronto surgical centre. Patients across Canada can participate in SmartShape's post-op aftercare program through in-person or virtual follow-up appointments.
Modern Weight Loss Procedures
SmartShape provides an enhanced weight loss program to better serve patients across Canada. SmartShape™ Weight Loss Centre has created a specialized support system to monitor and analyze individual progress to help ensure patients meet their goals. We invite you to contact us to learn more about the range of weight loss procedures we offer. Together we can help you achieve your weight loss goals.